Agni discover the Ayurvedic approach on digestion
June 16, 2022

IBS treatment in Ayurveda
June 16, 2022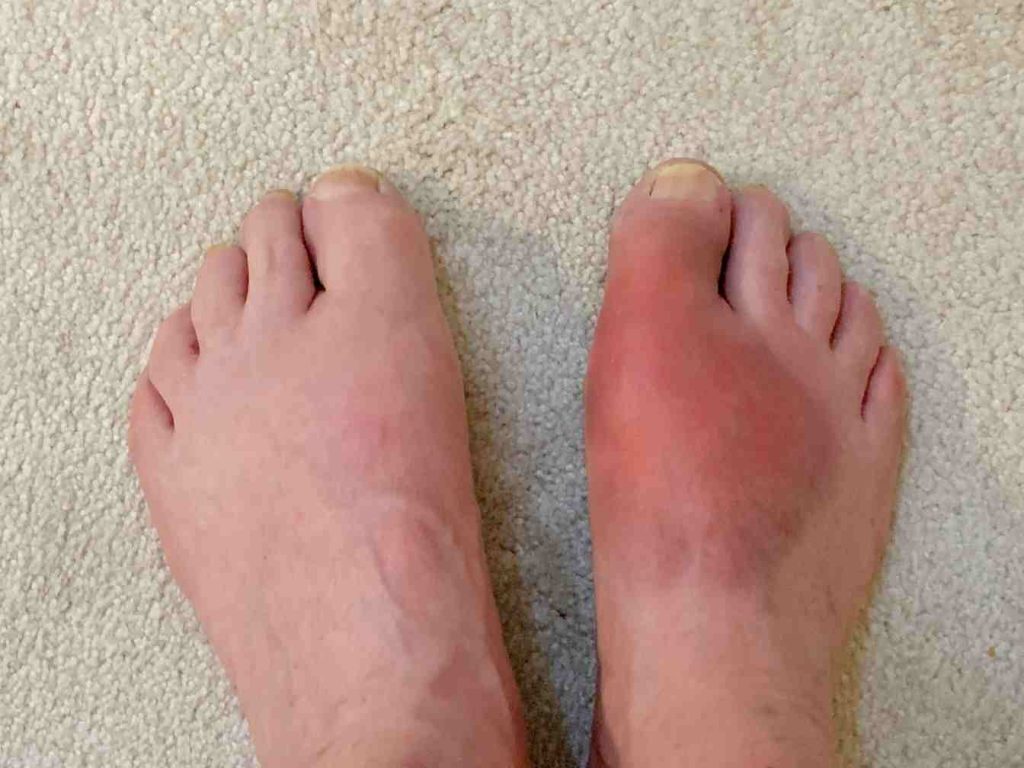 Natural treatment for gout
Although there are some major distinctions between Gout and arthritis, essentially it is a kind of arthritis that is associated with severe pain just like osteoarthritis. It is a kind of inflammatory arthritis causing severe pain in different body parts such as ankles, knees, and toes. It is manifested due to an increase in uric acid concentration in the blood which gets deposited in the joints resulting in severe pain and inflammation.
The human body breaks down purine present in the food and results in the production of uric acid. Dietary changes are reported to diminish the purine levels in the blood of patients which further reduces the possibility of manifestation of gout. There is no shortage of natural treatment options nevertheless if the pain is very intense then it is advised to consult a clinician before using any of the below-mentioned Natural treatment for gout
Consuming enough water to be constantly hydrated: An individual who is having gout experiences noteworthy inflammation. One prominent method to regulate it is drinking lots of water. Increasing water intake signals the kidney to work more efficiently thereby eliminating the extra fluid due to which reduction in inflammation is reported. Other herbal fluids such as herbal tea and broths can also be consumed instead of water, but water is the finest choice . One should also remember to avoid drinking alcohol and sodas as they are rich in purines.
Eliminating stress:  Increase in stress is directly associated with slow digestion due to improper functioning of the kidney. Since the kidney is not working properly, the toxin that the body accumulates in the form of excess uric acid will not get discharged and deposited in the joints resulting in gout. Some of the methods to reduce stress are as follows: a) daily exercise and meditation, b) making a habit of journaling, and c) taking some time off from work.
Ginger: According to ayurvedic literature, ginger is known as an herb that is very effective in treating inflammatory conditions such as gout. As per the study conducted by Yuniarti et al., 2017, topical ginger is reported to diminish the pain associated with uric acid in patients suffering from gout. Another research led by Hassan et al., 2015 demonstrated a reduction in serum uric acid concentration in patients having increased levels of uric acid by consumption of ginger. This proves that Ginger can be used in natural treatment for gout
Lukewarm water along with apple cider vinegar, turmeric, and lemon juice: Historically, all these are administered in gout patients. In combination, they make an excellent remedy and beverage. A plethora of research is available on the treatment benefits of lemon juice and turmeric in lowering uric acid, but not enough research recommends apple cider vinegar for gout treatment.
Celery seeds: For a very long time it is being used to treat urinary infections, recently it is shown that celery seeds are also effective in treating gout. Although scientific literature supporting this claim is scares, however, experimental treatment is well reported.
Fenugreek seeds: It is a very prominently used herb in the Indian subcontinent having leaves of light green color and tiny white flowers. It is well reported to diminish inflammation (external or internal) hence it is recommended for gout patients.
Cherries: They are being proactively used as a natural remedy for gout patients. They can be eaten by either blending them or mixing them with water or can be simply eaten. A small study on a group of women reported a decrease in uric acid levels and inflammation after consuming cherries.
Nettle tea: Urtica diocia is another herbal medicament recommended for gout patients and is reported to diminish pain and inflammation. A study conducted on rabbits reported that daily consumption of nettle tea has a protective effect on the kidneys. 
Apples and bananas: The presence of malic acid in apples is reported to reduce the level of uric acid. On the other hand, the potassium-rich bananas aid in the proper functioning of the body's digestive system which reduces the accumulation of uric acid crystals in the body.
Epsom salts: Epsom salts are advised to consume in order to avoid gout episodes. It is high in magnesium that is reported to reduce gout risk